CNC Technology at work for you
Excell Industries has made significant investments over the past few years in top-of-the-line new machinery, which puts us in the 5% of the nation's capabilities. We are committed to investing in future technologies to advance our capabilities and meet our customers' most demanding requirements. Our experience with OEM in the auto and heavy equipment industries allows us to identify and implement the precise machine tool solution necessary to achieve our standards and fulfill our customers requirements.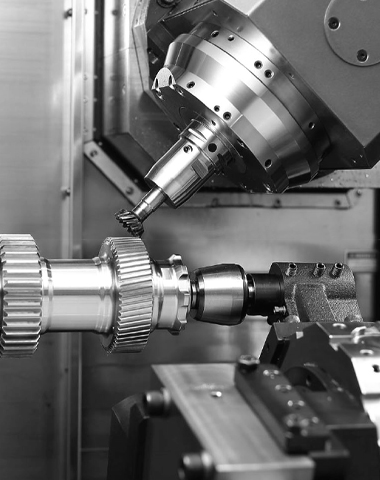 With todays cutting edge machines, we are able to provide precision products in rapid time. Our 5 and 9-Axis CNC machines allow you peace of mind knowing each item is accurate and quality.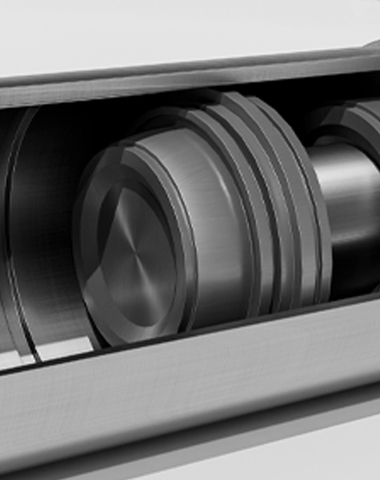 We specialize in the medium to high volume production of CNC machined components used in the fluid power industry. As well as the manufacturing of hydraulic and pneumatic cylinders for specific applications.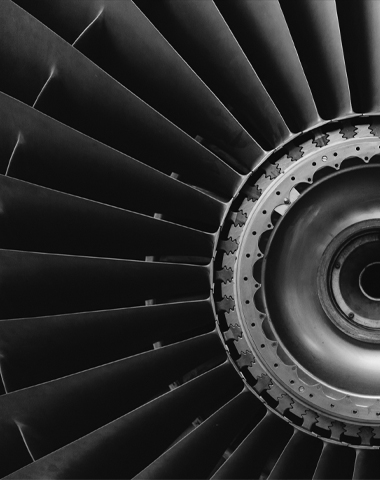 We have the machinery, the skilled personnel, and the experience needed to meet the production and quality requirements of critical components utilized in the aerospace industry as a sub‐contractor or prime contractor.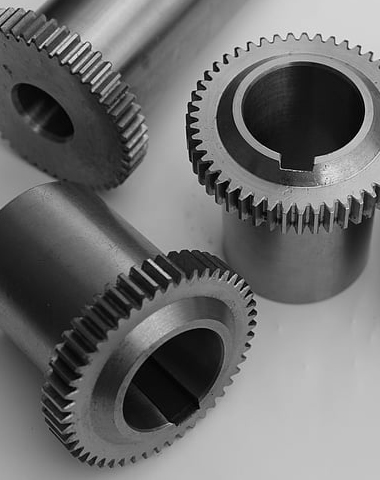 Are you looking for a manufacturing partner to provide CNC Machining and Engineering Support that provides an alternative solution for your specific application? Give us a call to inquire about our unique capabilities.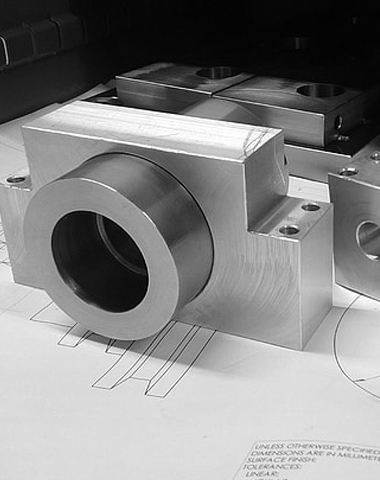 We have some of the best and brightest engineers, backed by years of experience ready to assist in creating the perfect solution for your needs. From aerospace to hydraulics we have you covered. 
Excell Industries uses the Sierra USA®, the World's Fastest Skiving &  Roller Burnishing machine. With speeds of 4 meters per minute (158" per minute), an 80mm (3.15ʺ) I.D. tube x 1M (39.4ʺ) part length and 2mm (0.040ʺ) stock removal can be skived and roller burnished with one forward pass in 30 seconds. Finishing the inside diameter of a hydraulic cylinder with the most accurate tolerances in the industry will guarantee our customers the highest quality parts.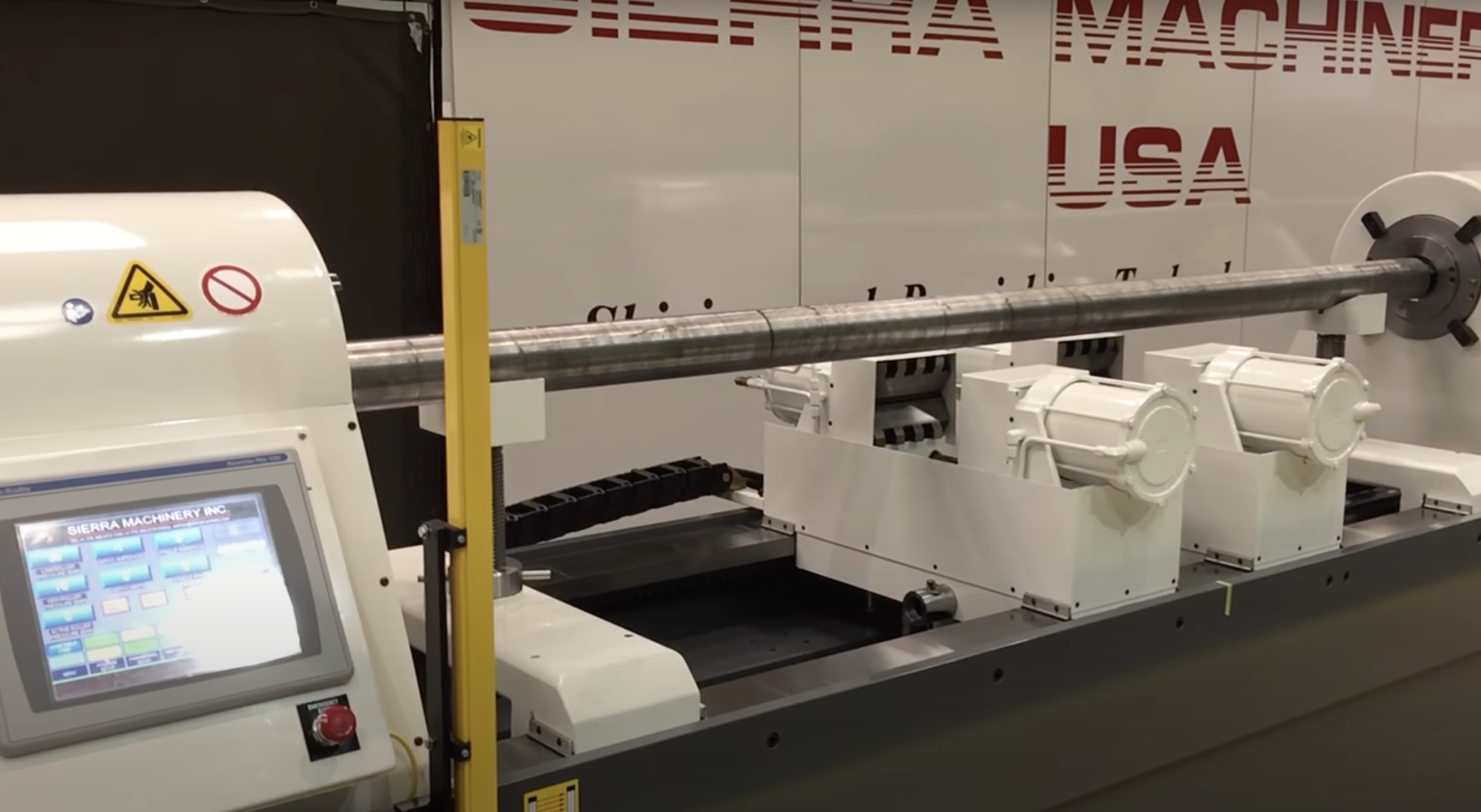 Lincoln Electric Welding Cell
Our Lincoln Electric® FAB-PAK XHS H-FRAME SYSTEM® robotic welder ensures the highest quality welds every single time. This automatic welding system improves productivity, guaranteeing our customers the utmost premier-quality parts in the industry. Excell Industries manufactures completely assembled hydraulic cylinders based on our customer's specifications.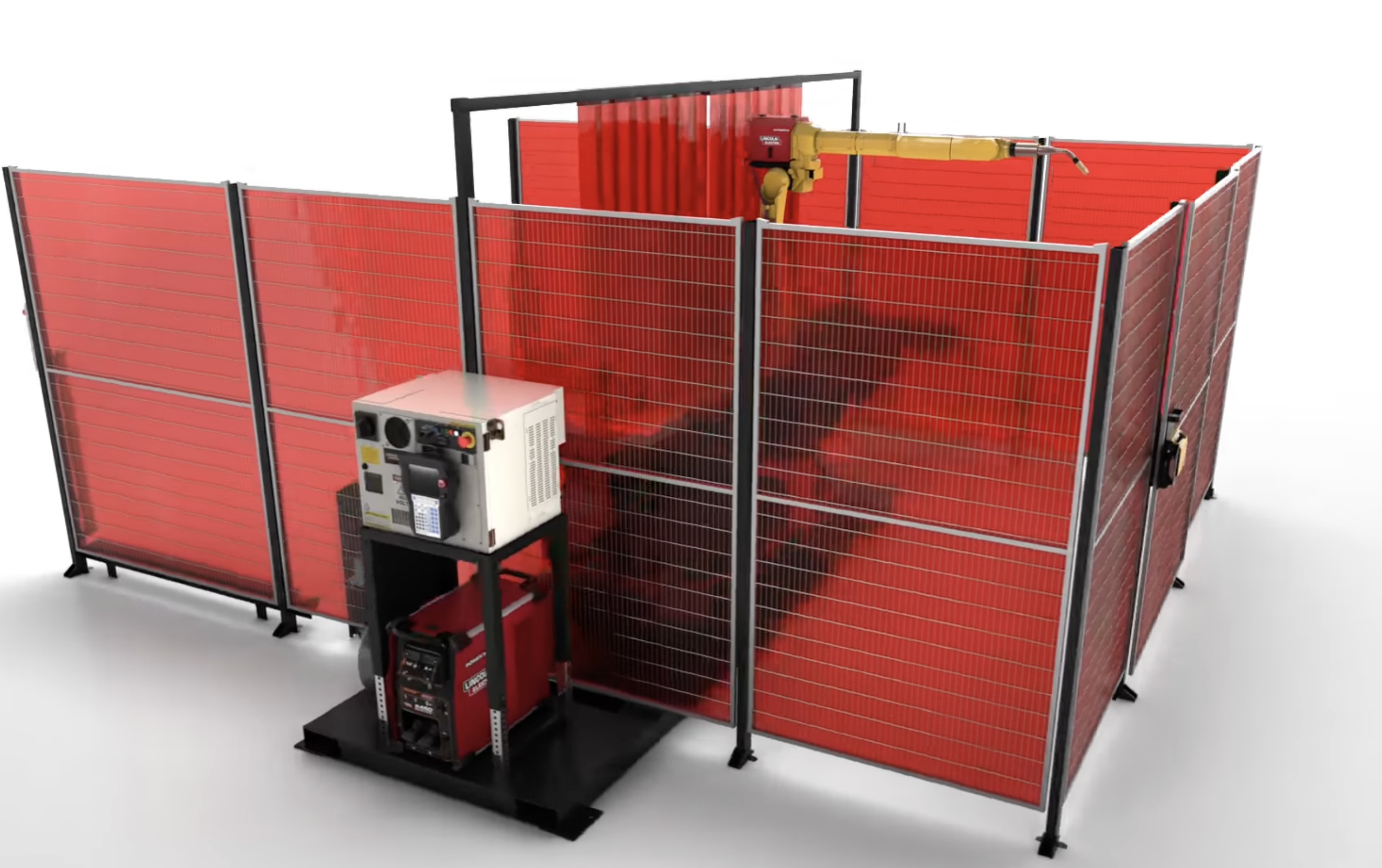 PASSION | VISION | IMAGINATION | COMMITMENT
We love what we do and have fun doing it! Mike is the most talented person I have ever met in the manufacturing community. Simply put, he is fearless. He leads from the front and his "can do" attitude and enthusiasm for our trade is contagious. We have seventy‐years of experience combined in the CNC Manufacturing Industry. Our goal is to exceed our customers' expectations by producing an excellent product on-time every time.
We have invested in the latest machine tool technology, recruited some of the most talented individuals in our industry, and expanded our capabilities in order to become leaders in CNC Manufacturing. Given the opportunity, we can be entrusted to provide innovative solutions that not only meet your requirements, but exceed them.
Mike and Duane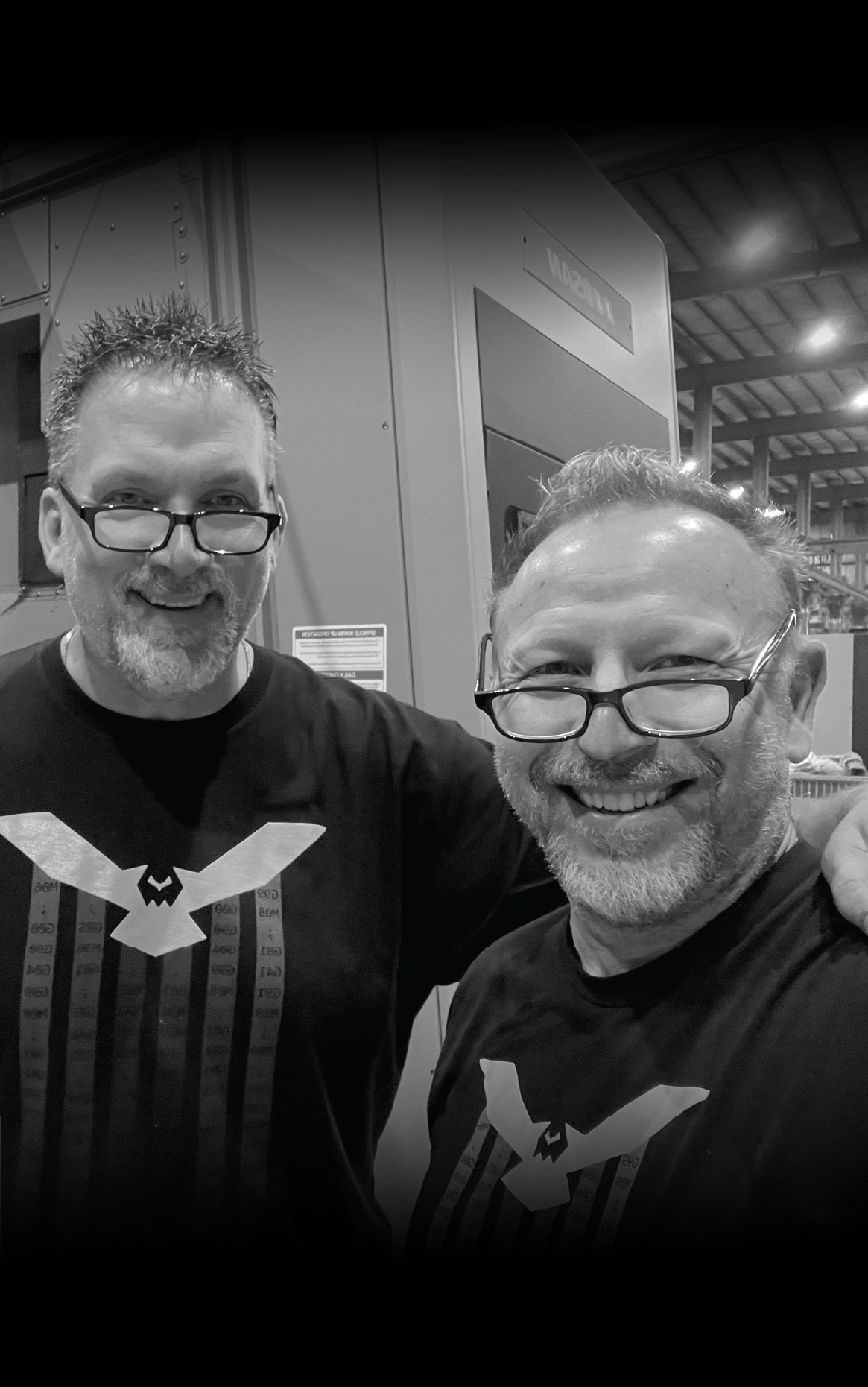 Doosan Puma GT2600M (3)

Doosan Puma TT1800SY(4) and TT2500SY Doosan Puma TW2600 GL

Doosan Puma 2600LM, 3100LM and 5100LMB Doosan Puma 2600LY and 5100LYB Doosan Puma SMX3100ST

Doosan Puma 2600SY

Doosan Puma TT2100SYY

Sierra SKRB Boring Machine
Miyano BNX‐51MSY

Miyano BNA‐42GTY
LINCOLN ELECTRIC WELDING CELL
Fab-Pak XHS H-Frame System®
AUTOMATED MACHINING CENTERS
Doosan DNM6700 VMC

Doosan NHP5000 HMC

Doosan DVF 5‐Axis VMC
Behringer 321A Band Saw

Tsune 130GL Cold Saw

Tsune 160GL Cold Saw

Sinico Top 2000 CNC Co

ld Saw

Hautau RC‐60 Tube Cutoff
Skiving & Roller Burnishing Machine
flexible solutions for your business needs
INSURING THE PRODUCTION AND QUALITY YOUR BUSINESS EXPECTS
We have invested over $2‐million in the last year alone in our quality department and 30,000 sq-ft. facility, which we plan to expand to 90,000 sq‐ft. by 2027. That is in addition to the massive capital investments we have recently made in machinery and equipment to increase our production capability in order to achieve our goal of becoming a premier CNC manufacturing company in the United States.
PRODUCTION CONTROL MANAGEMENT
Production Control Management is held to the highest standards utilizing standard operating procedures. Procedures in place control items for Identification and Traceability of all items. Workflow includes the use of a Router System to show flow of product and guarantee that the highest level of quality standards are maintained. ISO9001‐2015 Certification ensures that all processes are followed throughout all stages of manufacturing.
QUALITY CONTROL MANAGEMENT
Quality Control standards are maintained in our climate controlled Clean Room by utilizing a Mitutoyo Crysta‐Apex V9208 CMM and a Sylvac Scan S145L. Inspection equipment is calibrated by a 17025 accredited laboratory. Nonconformance and Corrective Action trends are periodically reviewed and analyzed by management. Quality Control has a focus on preventing problems form occurring and evalua􏰀ng risk throughout the entire process.
PRODUCT DISTRIBUTION MANAGEMENT
Product distribution begins with our vendors. Vendors are scrutinized and approved utilizing our strict vendor assessment process. Once items are received, they are brought through our production control management system and securely packaged for shipment. Direct shipping of inventoried products manufactured on behalf of our customers are overseen by our management team and constantly monitored and inspected for on-time delivery and quality.
Industries we proudly service